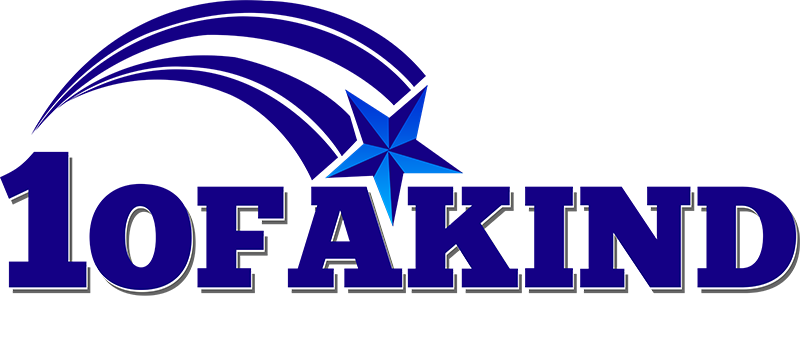 1OFAKIND Entertainment provides guidance to talent and brands who want to increase their impact.
Founded and operated by Melantha Hodge, 1OFAKIND Entertainment builds positive working relationships with its clients based on effective teamwork, creativity, and integrity.
We know what it takes to get you to the next level in your career and business endeavors.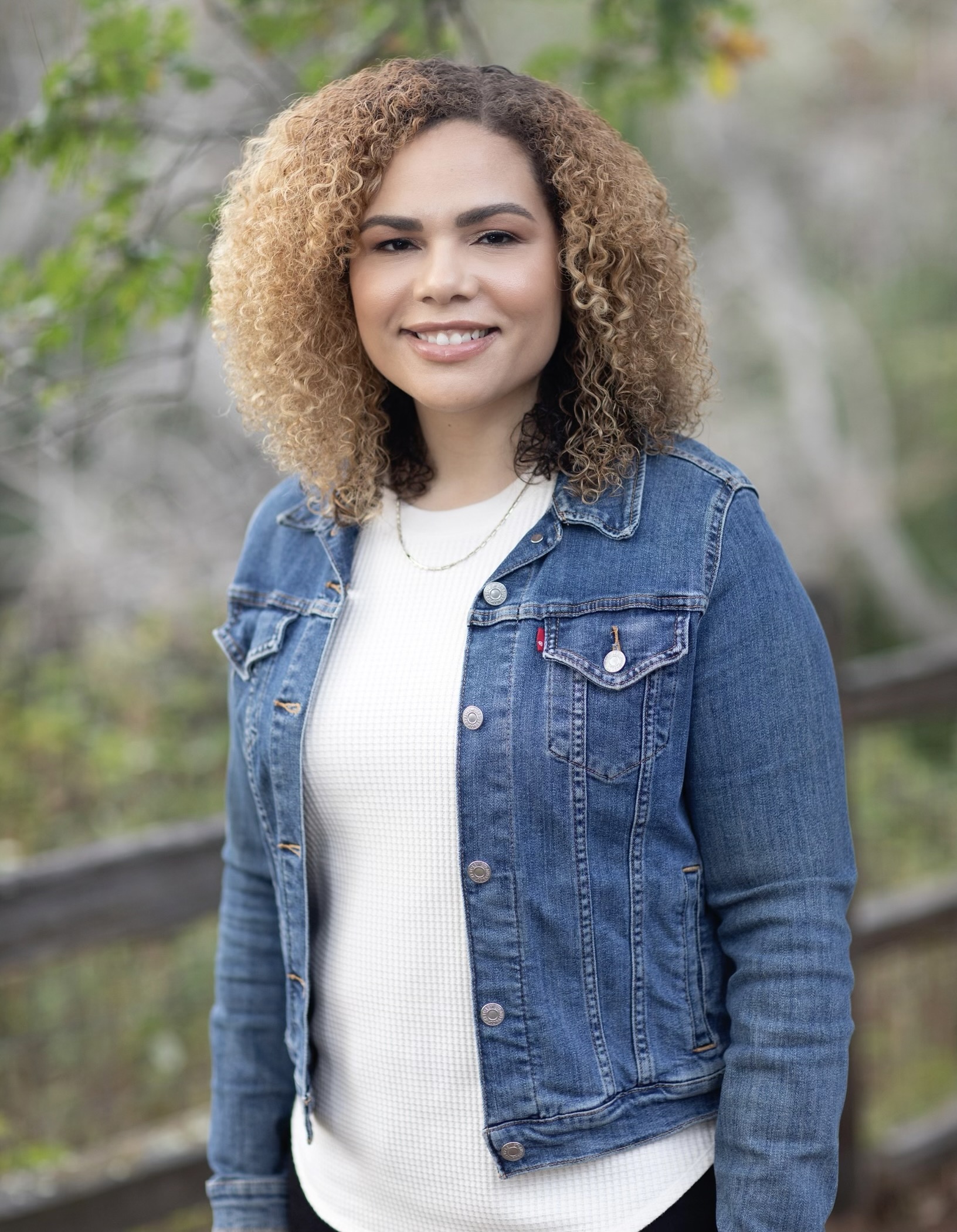 Melantha Hodge received her educational background from Syracuse University, where she graduated in 2005 with a double major in marketing and finance and a minor in music industry. During her college years, the eclectic young woman worked her way up from research director to music director at the local radio station WJPZ (Z89). In addition, Melantha was an on-air disc jockey during "The Slammin' 7 @ 7" primetime slot and the "Danger Zone" mix show. She also served as an influential member of the student-run record label Marshall Street Records. Furthermore, Melantha interned at MBK Entertainment, home of artists including the multi-Grammy Award-winning artist Alicia Keys. 
Upon graduation, Melantha moved to New York City and landed a job working in the Awards department at ASCAP. Shortly thereafter, she navigated her way to become the executive assistant for Chris Brown Entertainment and The Tina Davis Company. Melantha's passion and work ethic contributed in a major way to Chris Brown's success in becoming a superstar. In 2007, Melantha was introduced to the music industry veteran Shanti Das, who soon became her mentor. Melantha's motivated and proactive attitude gave Shanti all the right reasons to extend her an invitation to join the marketing team at Universal Motown Records. Melantha poured her heart and creative mind into working on projects involving the marketing campaigns of artists including Akon, Ashanti, Erykah Badu, Busta Rhymes, Stevie Wonder, Kid Cudi, Melanie Fiona, Kat DeLuna, Shontelle, and many more. 
Melantha moved to Los Angeles in 2011 and joined the Title 9 Productions team, home to talent such as Grammy Award-winning artist Melanie Fiona and Grammy Award-winning artist and actress LeToya Luckett, in addition to singer-songwriters Andrea Martin and Angela Hunte. As a marketing manager, she was involved in a vast array of projects involving the company's talent. More exclusively, Melantha served as LeToya Luckett's day to day manager and road manager. In 2012, she also had the opportunity to reunite with the Chris Brown team and tour internationally. She served as VIP soundcheck and merchandise coordinator on Chris Brown's Carpe Diem World Tour. 
Branching into a new realm in 2014, Melantha joined the world's largest LGBT organization. For the Los Angeles LGBT Center, she served as the strategic partnership manager where she cultivated and managed relationships with a multitude of talent and influencers and engaged them with the Center's programs and services. Melantha also managed the development and implementation of community-building activities, events, and partnerships with a variety of prominent companies. 
Whether working directly with a talent management team, at the corporate level via a record label, or at a nonprofit organization, Melantha has gained tremendous knowledge and first-hand proficiency throughout her impressive career. Melantha is using her passion, expertise, and vast experience on her journey with 1OFAKIND Entertainment. Furthermore, embracing diversity is one of the main factors of her success as a businesswoman and as a key player in the success of talent, companies, and their respective clients and partners.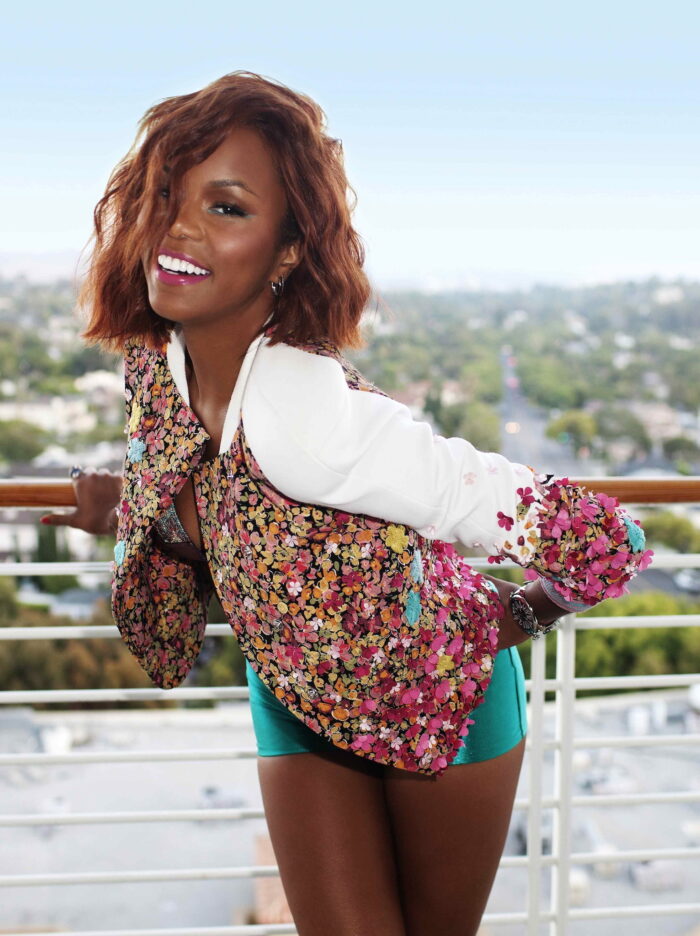 Melantha Hodge has been such a blessing to me! Not only is she a hard worker, but she has helped me to be more organized. She's also a great person and a loyal friend. Melantha is always going the extra mile to stay on top of things, and she does it with a great attitude. She is a rare find in this industry, and I'm glad she's on my team! If there's anyone I can trust to get the job done, it's Melantha!
- LeToya Luckett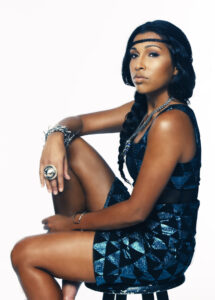 From the moment I first met Melantha, I recognized her genuine love for music, artistry and the business itself. She has always been someone who works hard and thoroughly on every project she takes on. She has been a true asset to both myself and my team along this musical journey.
- Melanie Fiona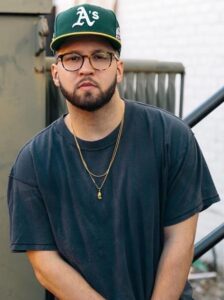 I have known Melantha for over 9 years. Over that time I have seen her go from one successful venture to the next. That isn't a string of luck, it is the consistency of exceptional work ethic, strategy, trustworthiness, creativity and excellence. In this business an artist is only as good as their team. Melantha's experience and accomplishments in the music industry make her an invaluable asset to ANY team. Melantha is not only a hard worker, but a pleasure to be around. I am grateful for her investment in my career.
- Andy Mineo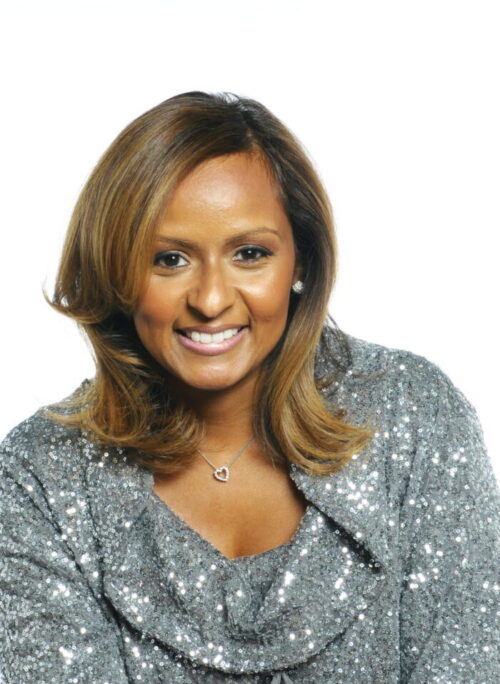 Melantha Hodge is one of the most dedicated team players I know! Her attention to detail and creative ability to market artists and brands is refreshing! The future is very bright for 1OFAKIND Entertainment.
- Shanti Das, CEO and Founder, Silence the Shame | Former EVP Urban Marketing, Universal Motown Records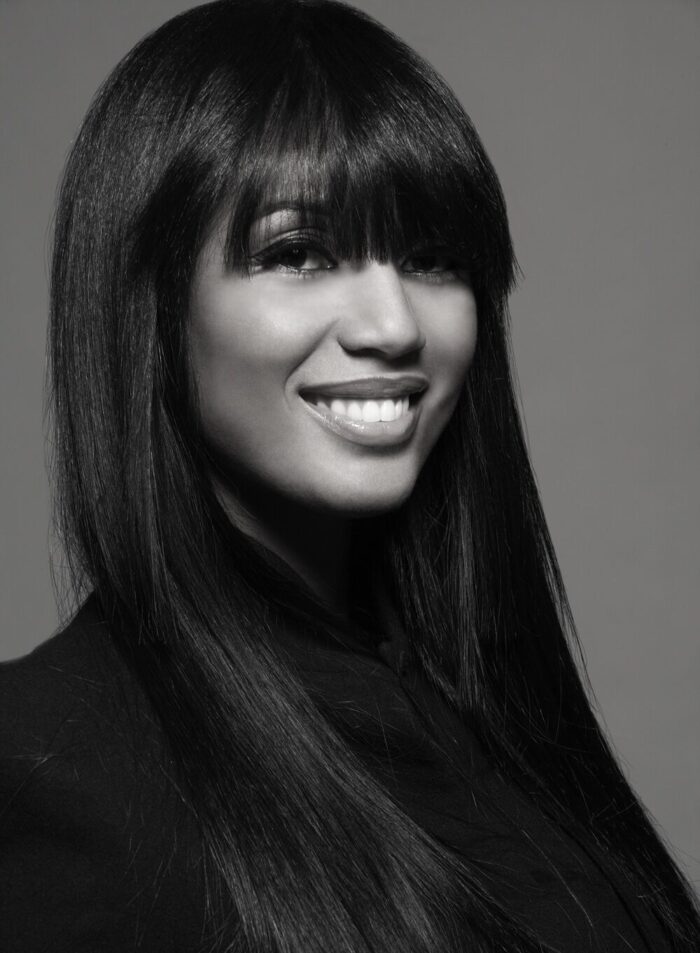 Melantha's contributions to our Title 9 Productions team have been instrumental. It has been a great pleasure working with her over the past few years on a vast array of projects. She has a knack for understanding clients and building a strong relationship to help them excel in their careers. Her passion, dedication, creativity, and work ethic are very commendable. I highly recommend Melantha as she always goes the extra mile to get the job done.
- Carmen Murray, CEO and Founder, Title 9 Productions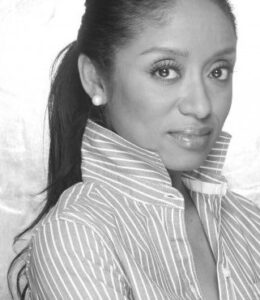 I've known Melantha for over 6 years, meeting her first as Executive Assistant to the EVP of Marketing for Universal Motown. Although Melantha reported directly to the EVP of Marketing, she instinctively gravitated to various departments at Universal Motown making her mark as a bonafide marketer and tastemaker.
It was not long before other internal departments sought her opinion and services on key releases and projects. Within a year's time, her role grew from Executive Assistant to our "in-house" expert on all things artist-related. Mel had found her niche in club, tour, and fan centric campaigns (including social media and digital campaigns). It was only a matter of time before outside artist managers began to court Melantha to join their teams.
Her passion and love of music landed Melantha with Title 9 Productions, who manages Grammy Award-winning artist, Melanie Fiona. It was during her time at Universal Motown that Melantha met the management team and worked closely with the artist Melanie Fiona. I am confident her drive to excel and deliver beyond expectations will continue to fuel Melantha's future success. It is an honor to know Mel, as a kind person that loves her family and friends, and enjoys life. It is an absolute pleasure to see her continuous growth in the entertainment business. The skies the limit for Mel, and I am appreciative to have traveled some of the road with her. She is a STAR!
- Tatia Adams Fox, Founder and President, New School of Etiquette | Former SVP Marketing, Warner/ADA | Former VP Marketing, Universal Motown Records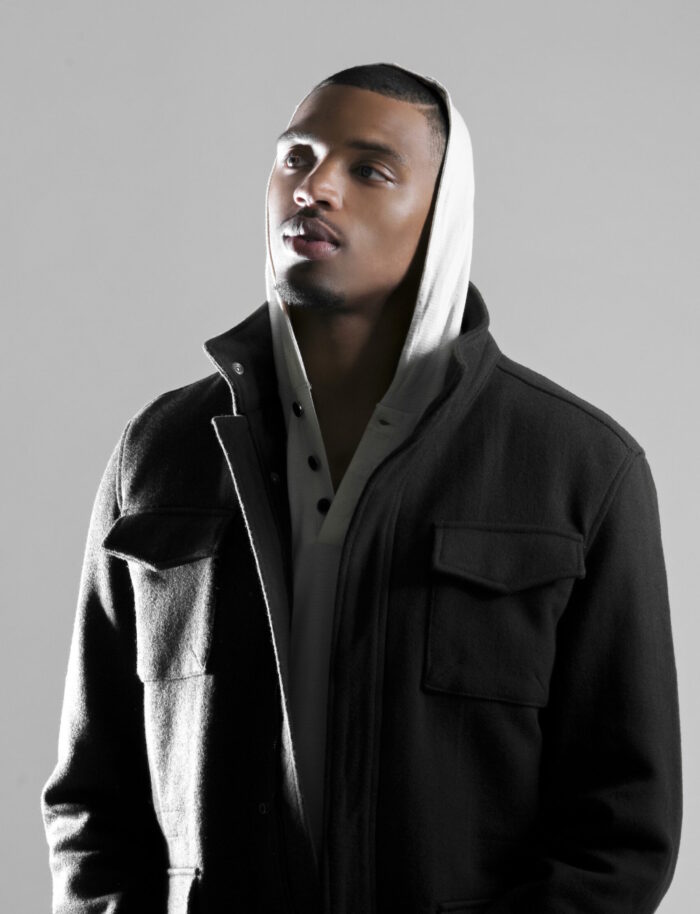 Melantha is one of the most driven and dedicated people I have ever met in and outside of the industry. The moment I began to work with her there was an immediate impact on my career, and her work ethic and passion are the key components to that.
- Tyran Brown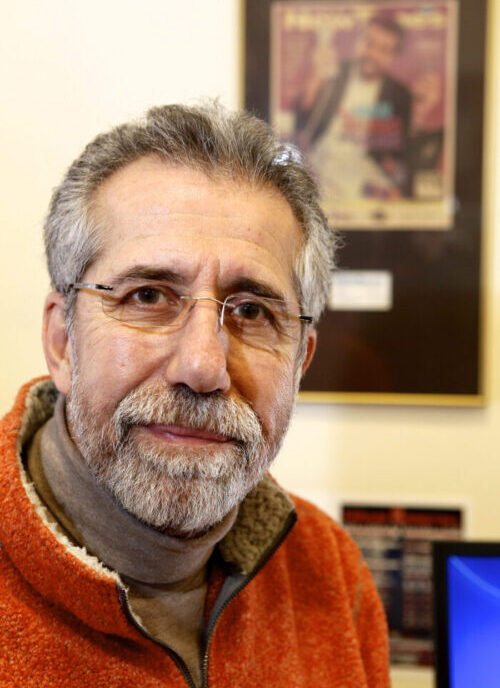 I'm pleased to recommend my friend and former student Melantha Hodge. She was a dynamo at SU- a great student leader, the go-to person for our Marshall Street Records label, Music Director at the campus radio station, etc. Melantha continued to grow and learn after graduation with very successful stints in touring, label marketing and management. Ms. Hodge will lead with integrity and break new ground for her music business clients and partners. If you are looking to work with a creative, organized person with a finger on the pulse of popular culture, you have found her.
- David Rezak, Former Director, Bandier Program for Music and the Entertainment Industries at Syracuse University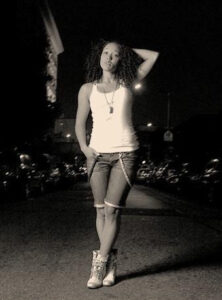 Melantha is one of the most motivated individuals I know. When her sights are set on a goal, she does everything to attain it. Her work ethics are above-average and her contributions are just as exemplary. I've watched her grow over the past decade; it's been a blessing to watch her evolve into the wonderful professional she's become.
- Milly DuBouchet, Former Founder and Director, LEZ Factor